C65 FOR THERAPSID
65 preset pack
C65 for TherapSID is a sound / preset pack for the THERAPSID synthesizer - a synth for original SID (C64) chipset sound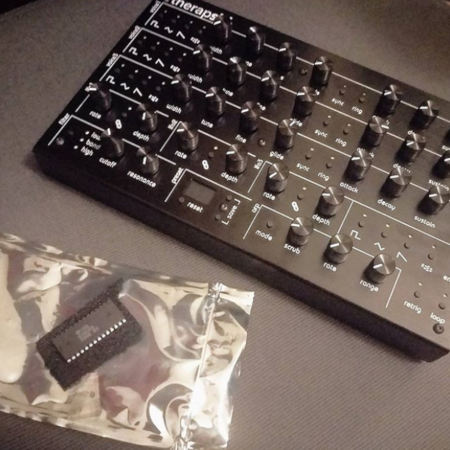 C65 contains 65 sounds build from synth init by Niels Dettenbach (dettenbach audio).
The TherapSID MKII analog / hybrid synthesizer is a synth especially to drive"/"run" up to two original SID sound chips (SID 6185 and / or 8850) as well known from the commodore 64 and 128.
this exceptional geeky synth was built from Twisted Electrons.
More details shortly...
the manufacturer of the TherapSID
official product and support page for the TherapSID MKII
All other / third party trademarks, registered trademarks, product names and company names or logos mentioned in the Site are the property of their respective owners. All company, product and service names used in this website are for identification purposes only. Use of these names, trademarks and brands does not imply endorsement.